Blog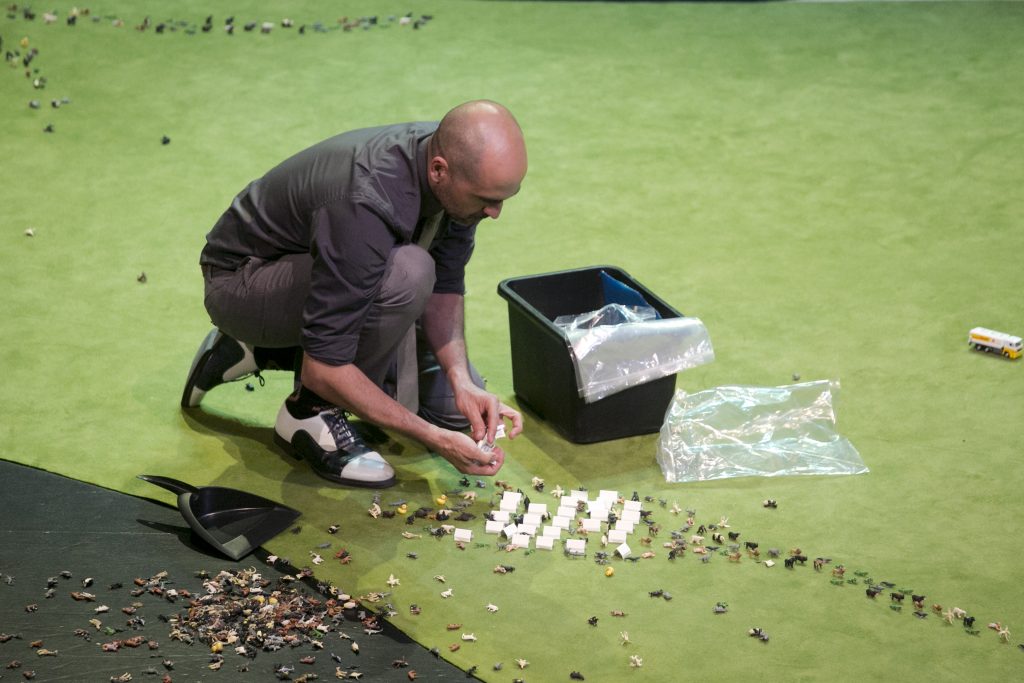 A four-day, intensive workshop which will be completed with an open presentation of work, designed for makers who do not agree with the simple pigeonholing of functions and tasks at work: actor, director, composer, production designer. The creators of Agrupación Senor Serrano will lead the workshop participants through different parts of the artistic process – creating individual scenes, drama of video material, preparing props, shaping the characters on stage, creating text and any other activities necessary for the implementation of performances with multimedia tools, including the creation of video content live and sampling materials online.
Workshop participants should have basic skills in working with a camera, photo and video, creating props (models). The workshop will be conducted in English.
Agrupación Señor Serrano – Catalan theater group, which at the Venice Biennale in 2015 won the Silver Lion for innovation in the performing arts.
Dates of the workshop: 11-14 October (daily from 10:00 to 16:00) – show 14.10 pm
Venue: Cultural Centre in Lublin
Limit of participants: 9 people
Cost of participation: 600 zł (the price includes tickets to performances A.S.S. on 9 and 10 October
Workshop participants will be able to purchase tickets to other events during the festival at a special price
Applications (in English) containing a short biography and the reasons why he wanted to take part in the workshop, please send an email konfrontacje.lublin@gmail.com with a note in the subject – workshop ASS.